Robert Riedl, CPA, CFP, AWMA, President and Director of Wealth Management for Endowment Wealth Management, Inc., has been named to the Investopedia Top 100 list of the most influential advisors for 2019.
This is the 3rd year of the awards, which recognizes financial advisors who use their media platforms to promote and amplify financial education and improve the practice of financial planning as well as for their significant contributions to critical conversations about financial literacy, investing strategies, life-stage planning and wealth management.
Investopedia strives to promote important conversations among investors and financial professionals of all levels, everywhere.  Financial education is a never-ending journey that requires constant exploration, examination and discourse. The Investopedia 100 is a salute to advisors who are guides of that journey and contribute industry insights to the many Americans who need them.
Unique among financial awards, Investopedia's proprietary methodology focuses on awarding financial advisors who have demonstrated a top-of-the-industry ability to reach the largest and most relevant financial and investing audience, as measured by the impact and quality of their published work, public appearances, and online following. The 2019 Investopedia 100 also heavily weighed peer-to-peer nominations, highlighting the most influential advisors who were recommended by their peers.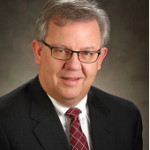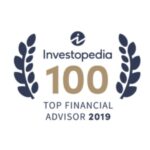 Endowment Wealth Management, Inc. and ETF Model Solutions, LLC do not make any solicitation payments to award sponsors to be nominated or to qualify for nomination of an award. Investopedia does not receive compensation from placing advisors on their Top 100 List, nor does an advisor's appearance on the list constitute an individual endorsement by Investopedia of such advisor. More information on Investopedia's rankings and their methodology can be obtained at investopedia.com.